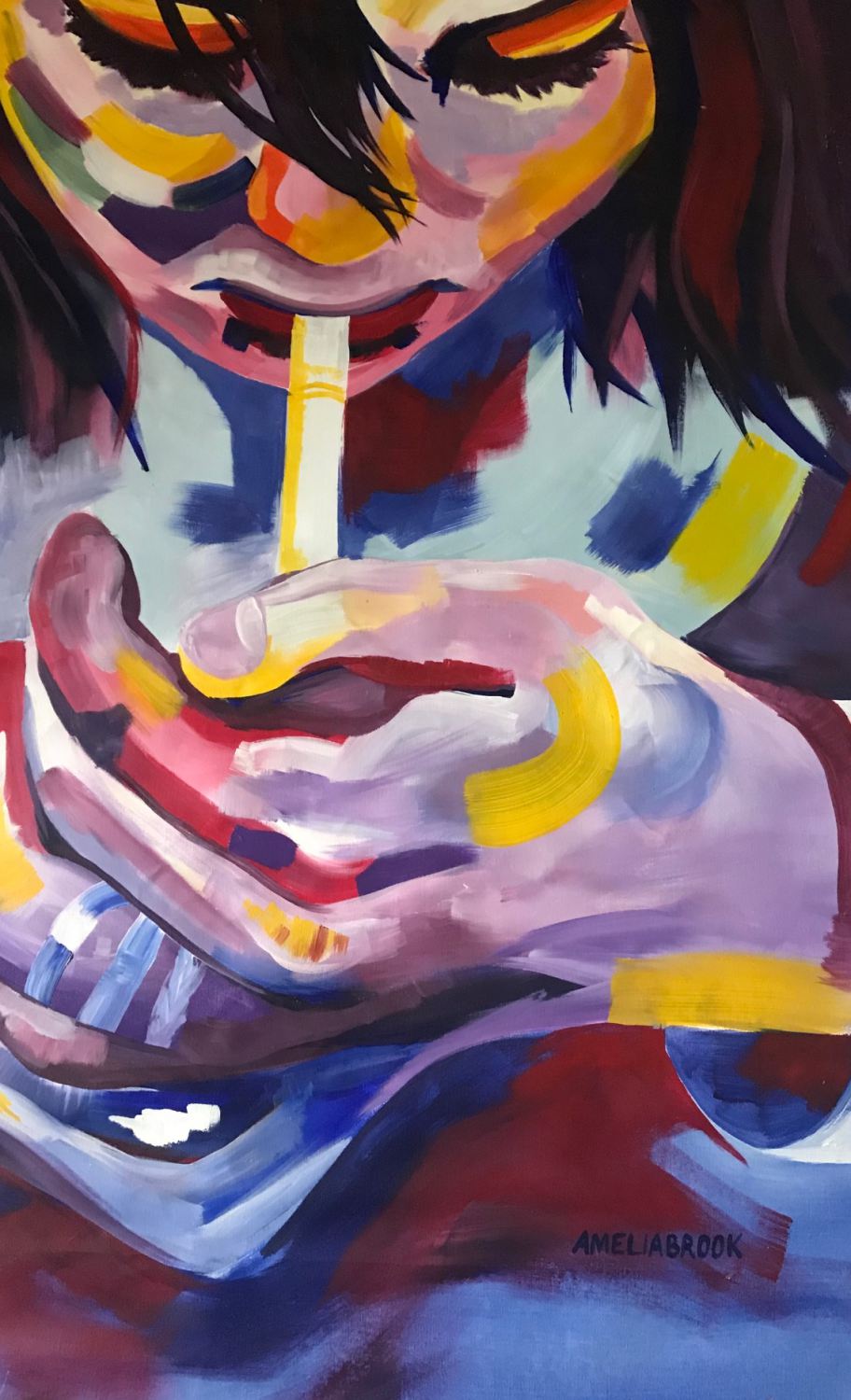 Some useful links that I looked at before packaging up my painting:
Agora Gallery – explains how to roll your painting and package correctly in a tube.
ThoughtCo – explains the risks involved with rolling a canvas and tips and tricks for rolling the canvas.
I have officially completed my first overseas sale to a client in New York! This is the first painting where I have had to package it and so I had to do a lot of research (I will link the sites I looked at below). The painting I sold was part of a series of paintings that I created, called 'Taboo'.
As the painting needed to be delivered Via Air mail, I decided to post it rolled rather than stretched out, because stretched, the painting measures 1meter x 2meters, which would have not only been expensive to post (not including all of the packaging), but I think also would be at a higher risk of being damaged. I decided to buy a postal tube and roll the painting. I was told several years ago by a technician at my old college that you should always roll a painting with the paint facing out, this way it is less likely to crack over time. I'm not sure how accurate this is but I have been doing it ever since and I have never had a problem with my paintings cracking- many of them are still rolled up and look just as they did when I painted them.
I rolled the painting, and then rolled bubble wrap around it because there was space between the painting and the tube, and I didn't want the painting to bounce around inside the tube for risk of it being damaged. The painting arrived to them in perfect condition. The only down side of selling a painting this size to the other side of the Atlantic, is that they needed to get it stretched the other side.
If you are planning on shipping a painting to someone and have decided to send it rolled, like I did, then I would suggest you organise it getting stretched. Do your research and make sure you communicate. You will loose an element of control, which is difficult, but the more research and preparation you do, the more control you have of the situation.
I hope this has helped some of you who are trying to ship or send off your paintings overseas!